【翻译】2016年6月英语四级翻译参考答案
发布于 5年前
作者 活在当下
3198 次浏览
来自 四级
四级翻译(功夫):   Kung Fu is the folk name of Chinese martial arts, which dates back to the need of self-defense, hunting, and military drilling ancient China. It is one of China's traditional sports, and all people, old and young, would participate in. It has gradually evolved into a unique element of the Chinese culture. As a national treasure of China, it has hundreds of styles. Meanwhile, it is also the most practiced art form in the world. Some styles imitate the movements of animals, while others are inspired by Chinese philosophy, myth and legend.
四级翻译(木匠):   In Weifang,Shandong, kites are not only for entertainment.It also symbolizes the culture of the city. Weifang is known as the"capital of kites" with a history of nearly 2,400 years in flying kites. It is said that the ancient Chinese philosopher Motze took three years to make the first kite right in Weifang. It fell and broke,however, on its first day of flying. Some also believes that it was the carpenter LuBan that fist invented the kite.It's said that his kite was made of wood and bamboo and it landed after three days' flying.
四级翻译(乌镇):   Wuzhen, an ancient water town of Zhejiang province, is located near the Beijing-Hangzhou Grand Canal. It is a charming place. Many ancient bridges, Chinese style hotels and restaurants dwell there. In the past one thousand years, the water system and the way of life there haven't changed much, so it is a museum of ancient civilizations. All rooms in Wuzhen are made of stone and wood. Over hundreds of years, the locals have built houses and markets along the riverbank. Numerous spacious and pretty courtyards hide in those houses, serving as surprises and waiting to be found by the tourists.
---
更多精彩学习资料,请关注知米英语资讯平台 微信公众平台:知米背单词 (微信号:ZhimiEnglish) 新浪微博:知米背单词 百度贴吧: 知米背单词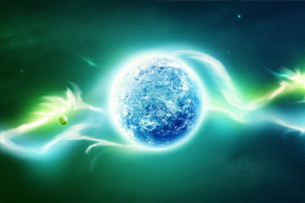 (文章来源:网络)