【拓展阅读】理发师们的心声,试着换位思考
发布于 5年前
作者 活在当下
1302 次浏览
来自 高考
1. I probably can't give you a celebrity's hairstyle. Even if your stylist can match a celeb's color and cut, she can't give you access to the team of professionals that the rich and famous have fixing their hair before every appearance. Bringing in pictures is great, but be open to adaptations that take into account your hair texture and bone structure. If you go in expecting a carbon copy of a red carpet style, "you may be very disappointed," says Don Bewley, cofounder of Eufora International Haircare in Carlsbad, California.
2. Tell me exactly what "a little bit" means—even if you feel like you're being nitpicky. Be prepared to talk specifics with your stylist. Saying, "Just don't go too short" isn't helpful. Show your stylist the exact length you want your hair. And if you request she take off two inches, make sure your definition of "two inches" is the same as hers.
3. Please respect my time. Being five minutes late can throw off your stylist's entire day. If you're running late, call. And never pull a no-show. On the same note, don't phone at the last minute and ask to get "squeezed in." Your stylist will likely try to accommodate you, but it may mean staying late or rushing to finish another client first.
4. I love getting to know my clients—to a point. "After 10 clients a day, everyone's problems start to weigh on us!" says Bewley. Try to keep the conversation centered on fashion, beauty or wellness. And remember: This is your time to relax and feel beautiful—and your stylist's time to focus on your hair.
5. You know your hair better than anyone—tell me about it! If you're visiting a stylist for the first time, be upfront about your hair's history. Did your last hairdresser use a relaxer? Do you know what he colored your hair with? The more information you have, the better.
6. You're a walking billboard for my work. Your hair should be a positive reflection of your stylist's work. If you're not sure how to style a new cut once you get home, go back and ask questions. Your hairdresser wants you to look good, and would be more than happy to teach you the proper styling and finishing tips.
---
更多精彩学习资料,请关注知米英语资讯平台 微信公众平台:知米英语 (微信号:ZhimiEnglish) 新浪微博:知米英语 百度贴吧: 知米背单词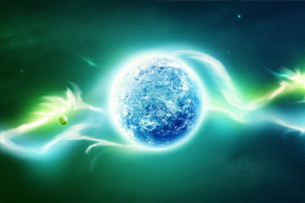 (文章来源:网络)