【作文】满分作文:My Boyhood Days我的儿童时代
发布于 5年前
作者 活在当下
1759 次浏览
来自 中考
Whenever I recall my boy hood days,I often have a mixed feeling of regret and happiness.In fact,there is more regret than happiness.For if there were any past happy moments,they are gone and can not be recovered.
I am the only boy of my parents's three children.As boys are prized more than girls in a Chinese family,I received more care than my sisters in my boyhood days,My parents were ready to buy me anything that I wanted.But also I was more strictly educated as boys are regarded as the pillar of a family.They sent me to the best school in town.
The happiest moments which are still vivid to me are those past evenings.After supper,my father used to tell us stories of brave and honest boys.My father always ended his story-telling by patting on my shoulders and said,"My son,I hope you will grow up like the hero in the story."My mother and my sisters never failed to echo the expectations with applause as if I were already a hero.
Now I am already a young man.I regret that their hope is still a dream.However,there is no use regretting.I will make good use of the present and try my best to live up to their expectation.
---
更多精彩学习资料,请关注知米英语资讯平台 微信公众平台:知米英语 (微信号:ZhimiEnglish) 新浪微博:知米英语 百度贴吧: 知米背单词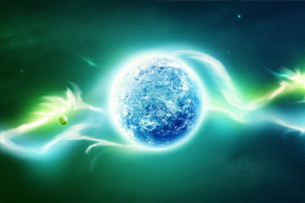 (文章来源:网络)