A growing world population and the discoveries of science may 11 this pattern of distribution in the future. As men slowly learn to master diseases, control floods, prevent famines, and stop wars, fewer people die every year; and in 12 the population of the world is 13 increasing. In 1925 there were about 2,000 million people in the world; by the end of the century there may well be over 4,000 million.
When numbers rise the 14 mouths must be fed. New lands must be I bought under cultivation, or land already farmed made to 15 larger crops. In some areas the accessible land is largely so intensively 16 that it will be difficult to make it provide more food. In some areas the population is so dense that the land is parceled out in units too 17 to allow for much improvement in farming methods. Were a larger part of this farming population drawn off into industrial occupations, the land might be farmed much more productively by modern methods.
There is now a race for science, technology, and industry to keep the 18 of food rising faster than the number of people to be fed. New strains of crops are being developed which will thrive in 19 climates; irrigation and dry-farming methods bring poor lands under the plough, dams hold back the waters of great rivers to 20 water for the fields in all seasons and to provide electric power for new industries; industrial chemistry provides fertilizers to suit particular soils; aero planes spray crops to destroy insects and many plant diseases.
A. ensure
B. violently
C. alter
D. harmful
E. cultivated
F. unique
G. transplanted
H. yield
I. consequence
J. output
K. extra
L. steadily
M. tiny
N. unfavorable
O. produce
11.C 12.I 13.L 14.K 15.H 16.E 17.M 18.J 19.N 20.A
---
更多精彩学习资料,请关注知米英语资讯平台 微信公众平台:知米英语 (微信号:ZhimiEnglish) 新浪微博:知米英语 百度贴吧: 知米背单词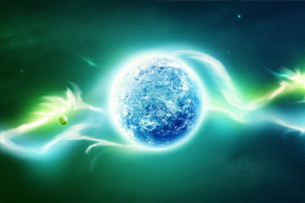 (文章来源:网络)