1.—We'll do what we can ____English well this term.
—It's high time for you to work hard.
A. study  B. to study  C. be studied   D. be studying
2.—I don't think your team can beat theirs.
—____. But we could if Lin Tao were on the team.
A. No, we can't B. Yes, we can't C. Yes, we can  D. No, we can
3.—Have you finished your work yet?
—No, not yet. I think it'll take _____ ten minutes.
A. another B. other  C. others  D. more
4.Roy made several kites, but _____ of them can fly high in the sky.
A. neither B. none C. all  D. most
5.—Will you be back ____ five in the afternoon?
—I'm not sure, maybe later than that.
A. in  B. before  C. for  D. until
6.—I'm sorry to have kept you waiting long.
—Never mind. I ____ here for only a few minutes.
A. have been B. have come  C. have arrived  D. waited
7.—You seem to like sweets.
—_______ .That's probably why I'm becoming fatter and fatter.
A. So I do B. So do I  C. So am I  D. So I am
8.With the help of the computer, information can ____every corner of the world swiftly.
A. get   B. reach  C. arrive  D. return
9.The children ______ not to play with the fire.
A. are often told  B. tell  C. are telling  D. told
10.—May I go out with you tomorrow?
—If your job ______by then.
A. has been finished B. finish  C. will be finished D. will finish
11.—Will you please show me how to operate the new machine?
—Sure. It's a piece of cake. Now let me tell you _____ to do first.
A. what  B. how  C. whether  D. which
12.—My trousers are______ .
—I'll buy you a new pair.
A. wore out   B. worn out  C. wearing out  D. sold out
13.—What do you think of these two books?
—_____ of them are interesting. And I've read them several times.
A. Both  B. Neither  C. None  D. Either
14.—The artist has got _____ much work to do that he hardly has time to help his wife with the housework.
—That's true. Even on Sundays he is busy with his work.
A. too   B. so   C. very D. such
15.—How long ____ you ____a fever?
—Ever since last night.
A. have, got  B. have, had C. have, caught  D. did, have
16.—I think he lives _____ No.386 West St.
—Are you sure ­­­­_____ that? You'd better make sure.
A. at, /  B. in, of  C. in, about D. at, of
17.—The rain came to a stop the night before. The fields are still full of water.
—It _____ for nearly a week.
A. has rained B. had rained C. would rain  D. was raining
18.—He seems _____ ill. Shall we take him to the hospital right now?
—I don't think it matters. Maybe he's caught a bit of a cold.
A. terrible  B. terribly  C. even D. to be terrible
19.—Would you like ___ some fruit?
—No thanks. I don't feel like _____ anything now.
A. to have, to eat B. having, to eat C. having, eating D. to have, eating
20.—This is really a wonderful party with interesting people and great food.
—I'm glad you are _____.
A. liking it  B. enjoying yourself C. at the party D. are loving
答案:
1—5.BAABB 6—10.AABAA 11—15.ABABB 16—20.DBBDB
---
更多精彩学习资料,请关注知米英语资讯平台 微信公众平台:知米英语 (微信号:ZhimiEnglish) 新浪微博:知米英语 百度贴吧: 知米背单词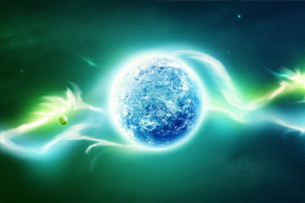 (文章来源:网络)