人们往往会面临着各种各样的选择,有时这个选择可能会改变你的生活轨迹,那么该如何正确选择呢?
Directions: For this part, you are allowed 30 minutes to write a short essay about facing with choices. You should state the reasons and write at least 150 words but no more than 200 words.
【参考范文】
Facing with choices   As we all know, everyone has to make choices in life, whether it is about choosing a beautiful dress or finding a satisfying job. While some decisions are easy to make, others are tough calls and would put us in a dilemma.   In order to make a decision that we will not regret, we should bear these two principles in mind: thinking before acting, and never missing any opportunities that arise. On the one hand, we should have an apparent, objective judgment about ourselves while maintaining a clear idea about the world around us. On the other hand, we should also realize that every individual is different, and one must take the factors of one's personal life into consideration. In addition, opportunity is hard-earned; we should take advantage of it just like the proverb states: "Opportunities are only for the prepared minds."   In my opinion, people must be both realistic and self-aware. Once a decision is made, we should seriously accept and pursue the path one has chosen, and strive towards the realization of one's goal with perseverance. Meanwhile, always remember that taking advantage of good opportunities will pave the way to success.
---
更多精彩学习资料,请关注知米英语资讯平台 微信公众平台:知米英语 (微信号:ZhimiEnglish) 新浪微博:知米英语 百度贴吧: 知米背单词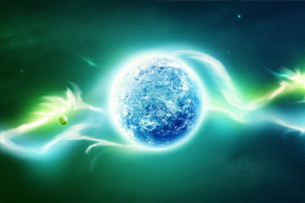 (文章来源:网络)