In many countries, good schools and medical facilities are available only in cities. Some people think new teachers and doctors should work in rural areas for a few years. But some others think everyone should be free to choose where they work .Discuss and give your own opinion.
In this day and age, it can be generally observed that the disparity between cities and the country has been aggravated by relentless urbanization. With respect to educational and medical facilities, a yawning gap has emerged between those in cities and the rural ones. This manifest chasm has prompted some to suggest that teachers and doctors fresh out of university work in the country for a few years.Yet many are opposed to this view on the grounds that it infringes upon individual freedom to choose where they work.Personally, I think both these two views have merit and demerit.
Granted,assigning new teachers and doctors to the countryside may create certain benefits.To begin with,this practice can help foster a strong sense of obligation in many teachers and doctors.They can experience first-hand how the rural residents are held back by the out-moded teaching and medical facilities and this, in turn, can inspire a host of professionals to commit themselves to the alleviation of this disturbing situation. Moreover,the inferior living and working conditions in the country can temper many of these young professionals' soul.They are very likely to be more tenacious and determined and hence more successful than their urban counterparts in later careers.
However,there are even more drawbacks that this practice can engender.In the first place,many young teachers and doctors will feel unmotivated or frustrated if they are sent to rural areas against their own will.They may have a hard time getting accustomed to the shabby housing and primitive facilities and slack off at work.In the second place,if new teachers and doctors are coerced to work in the countryside, a considerable proportion of them may find it daunting when it comes time for them to relocate to cities after a few years in the country.They will feel intense occupational stress when they cannot operate efficiently equipment much more advanced than the devices they are used to back in the country school or hospital. Last but not least, given the inferiority of the rural educational and medical facilities,it is highly probable that the inexperience of new teachers and doctors will lead to unsatisfactory job performance in rural schools and clinics.We really cannot expect fresh recruits to work wonders with outdated tools.
In the final analysis,I concede that sending teachers and doctors fresh out of college to the countryside may produce specific advantages. However,if we enforce this indiscriminately,that will surely generate even more banes. On balance, I am convinced we should optimize our workforce and honor the individual freedom in determining where they work.
---
更多精彩学习资料,请关注知米英语资讯平台 微信公众平台:蓝脑教育-知米英语 (微信号:ZhimiEnglish) 新浪微博:知米英语 百度贴吧: 知米背单词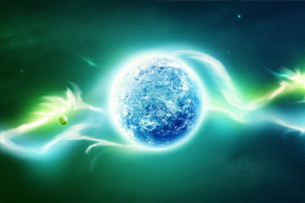 (文章来源:网络)