Every man goes to school on the first day of school. See and hear are not the same. And my first day of school, is the most unforgettable in my life the most happy.
Remember on the first day of a grade school, the teacher in charge teacher Li Ying to we finished the whole formation. Soon we go to a building and dormitory building. We have a total of 43 people, one into the building, health teacher Peng teacher warmly received us, and the girls received two floor girls dormitory, the boys got to the first floor boys dormitory.
We in the dorm room playing can be a fire, while playing small fairies game, while playing rock paper scissors. Later, Peng teacher to our class of girls a man made two handmade paper. Handmade paper arrival makes me more happy, I can display one's skill to the full. Because I like origami fold also very, very beautiful.
I picked up a pink handmade paper, look left, look right: it was wearing a pink dress, evening dress with a flower color is very bright flowers, flowers and a cute little bee in the above gather honey do! Finally, I decided to fold a thousand paper cranes. I "crackling" to break out of a beautiful origami, flowers and small bees just on the wings of a thousand paper cranes. I picked it up and looked and looked, feel that it is the most beautiful of all the thousand paper cranes one. Another female classmate see I fold well, and won't break, with an open mind to come to for advice: "excuse me, can you teach me??" I readily promised.
I took out the other piece of paper, and she took out a piece of paper. At last, she folded out of the a cute paper cranes, she knowingly smiled, and excitedly to me said: "thank you!" for folding paper cranes, I got good friends – "cold water".
---
更多精彩学习资料,请关注知米英语资讯平台 微信公众平台:蓝脑教育-知米英语 (微信号:ZhimiEnglish) 新浪微博:知米英语 百度贴吧: 知米背单词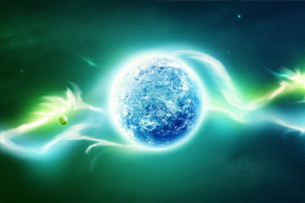 (文章来源:可可英语)