1.Wind velocity also increases with altitude and may cause serious stress for trees, as is made evident by the deformed shapes at high altitudes.
2.Some scientists have proposed that the presence of increasing levels of ultraviolet light with elevation may play a role, while browsing and grazing animals like the ibex may be another contributing factor.
3.Probably the most important environmental factor is temperature, for if the growing season is too short and temperatures are too low, tree shoots and buds cannot mature sufficiently to survive the winter months.
4.Immediately adjacent to the timberline, the tundra consists of a fairly complete cover of low-lying shrubs, herbs, and grasses, while higher up the number and diversity of species decrease until there is much bare ground with occasional mosses and lichens and some prostrate cushion plants.
5.In order for the structure to achieve the size and strength necessary to meet its purpose, architecture employs methods of support that, because they are based on physical laws, have changed little since people first discovered them-even while building materials have changed dramatically.
6.Some of the world's finest stone architecture can be seen in the ruins of the ancient Inca city of Machu Picchu high in the eastern Andes Mountains of Peru.
7.It works in compression to divert the weight above it out to the sides, where the weight is borne by the vertical elements on either side of the arch.
8.The Ogallala aquifer is a sandstone formation that underlies some 583,000 square kilometers of land extending from northwestern Texas to southern South Dakota.
9.Unfortunately, the cost of water obtained through any of these schemes would increase pumping costs at least tenfold, making the cost of irrigated agricultural products from the region uncompetitive on the national and international markets.
10.Whatever the final answer to the water crisis may be, it is evident that within the High Plains, irrigation water will never again be the abundant, inexpensive resource it was during the agricultural boom years of the mid-twentieth century.
---
更多精彩学习资料,请关注知米英语资讯平台 微信公众平台:蓝脑教育-知米英语 (微信号:ZhimiEnglish) 新浪微博:知米英语 百度贴吧: 知米背单词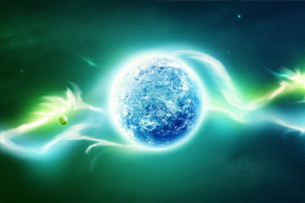 (文章来源:网络)