James is a good student and he has lots of friends,but he also has a problem.Some older boys are bullying(欺负)him at school.James is very unhappy and he doesn't know what to do about it.Here are some suggestions to him and other teenagers in this situation.
Don't feel worried.It's not your fault(过错)! Being bullied can make you feel very lonely and angry,but you are not alone.Don't feel that you have to hide the problem.You should find a person you can trust,and tell them.It might be your teacher,your parents,or even your friend's parents.After you tell someone,you will get some support and feel some relief(解脱).
Speaking to an adult might make you nervous,but here are other things you can do.Some people express their feelings more easily on paper.Write a letter to someone or keep a diary.Include all the details(细节)about what the bullies do, as well as when and where the bullying happens.You can use it as proof to show what is going on.And it is a wonderful idea to
show your letter or diary to a teacher or another responsible adult.Then the bullies will feel very afraid if their names appear in a letter!
Also,don't show you are sad and don't try and fight withthe bullies. You could get in trouble yourself. Ignore them andjust walk away. The bullies will soon stop.
1.What do you think the text is trying to tell us?
A. What to do about being bullied.
B. How to be a good student at school.
C. What to write well in a diary.
D. How to give suggestions to teenagers.
2.Why does the text advise you not to feel worried if bullied?
A. Because you are not alone.
B. Because it is not your fault.
C. Because someone has known about it.
D. Because you' re doing something wrong.
3.You'd better go and find a person you can trust and ____.
A. know what happens B. learn from them
C. ask for help D. make them lonely
4.If you remember and follow the suggestions above, ____.
A. nobody will speak to the bullies
B. everybody will feel some relief
C. someone will express their feelings
D. the bullies will soon stop
5.What does the underlined word "ignore" mean in the text?
A. take no notice of B. take care of
C. make full use of D. get more help from
参考答案: 1.A 2.B 3.C 4.D 5.A
---
更多精彩学习资料,请关注知米英语资讯平台 微信公众平台:蓝脑教育-知米英语 (微信号:ZhimiEnglish) 新浪微博:知米英语 百度贴吧: 知米背单词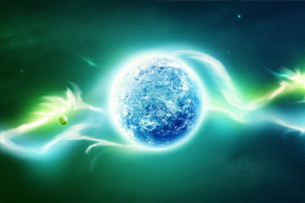 (文章来源:网络)