用英语写一篇文章,说明"有志者事竟成"的道理。你可以顺着以下思路来写:
1.如果你想成功,你就必须有志气。
2.多数人失败的原因就是因为他们没有坚强的意志和决心,害怕困难,强调客观。
3.做任何事情困难总是有的,但是如果你意志坚强,就能战胜困难,取得成功。
4.有些人之所以能取得辉煌成绩就是因为他们不怕困难,勇敢接受挑战等。
范文:
Where There Is a Will, There Is a Way
This statement means that if you are really determined to do something, however difficult it might be, you will find a way of doing it at last. The point is that you must have the will if you are to succeed.
Ninety percent of the failures that occur are due to the fact there is no strong will. Many people simply say that they want something, but they do not make any attempt to achieve it. Thus, instead of getting it, they use the weakest excuses to explain the situation away.
On many occasions, too, people probably say much more than the truth about difficulties, making the objective impossible to reach. In fact, if one has the will to succeed, then the size of the obstacles will seem smaller, and one can achieve one's goals.
If one wants to succeed, he should not allow obstacles or failures to prevent him from acting. He should learn to make his will stronger and to determine himself to achieve his ambitions.
One's will should be strong enough to wash or sweep away the difficulties in one's path to success. If one really has a strong will, then, somehow or other, one will find a way to get what one wants, or reaches where one aims at arriving.
Many a famous man succeeded in arriving in their high social position because they had the will to overcome obstacles which were seemingly too difficult to be passed. They have managed to succeed because they controlled the will which helped them to achieve fame.
From what I say above, we can see that the main thing which one needs is will. Weak-willed people never make it to the top. A strong willed person, on the other hand, will stand up against all odds and will make it a point to succeed at last.
---
更多精彩学习资料,请关注知米英语资讯平台 微信公众平台:蓝脑教育-知米英语 (微信号:ZhimiEnglish) 新浪微博:知米英语 百度贴吧: 知米背单词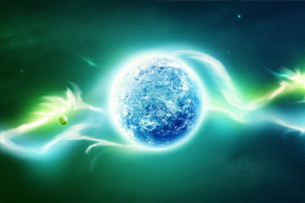 (文章来源:网络)